Lojong Teachings & Green Tara Jenang
By Khensur Rinpoche Lobsang Delek
Khensur Rinpoche Lobsang Delek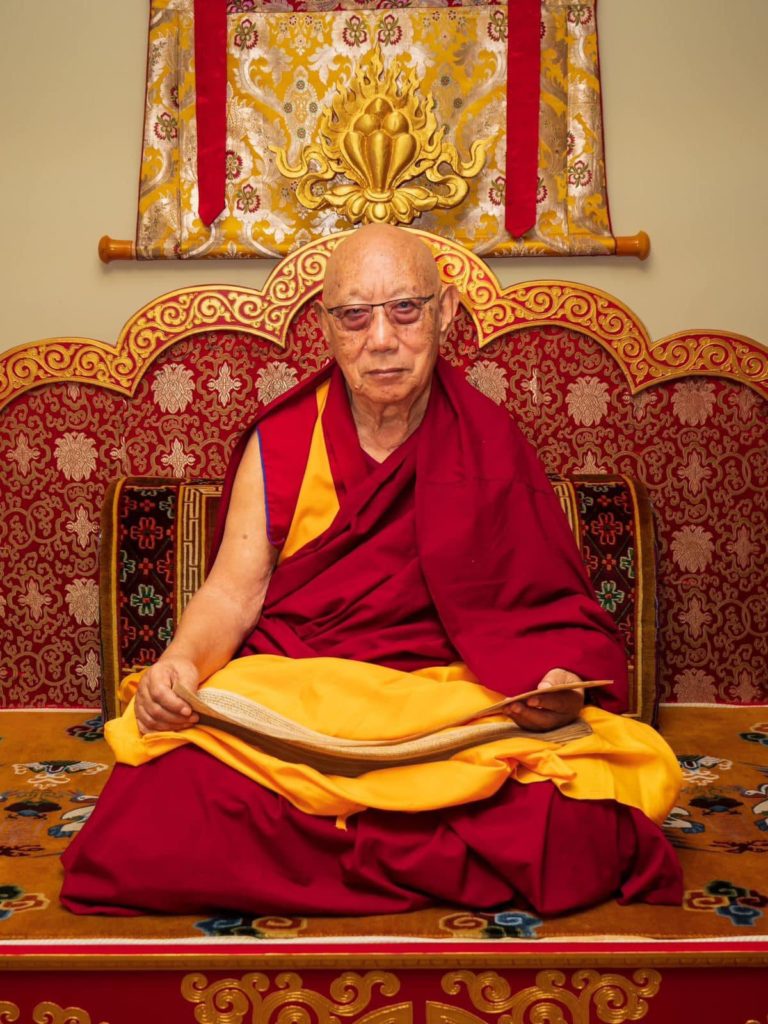 Nalanda Monastery is happy to welcome Khensur Rinpoche Lobsang Delek from 1st to 3rd September. We have requested Khensur Rinpoche to give Lojong teachings and Jenang (permission to practice) of Green Tara. 
Khensur Rinpoche (precious former abbot) was the 74th abbot of Sera Jey Monastic University and is the main teacher of several geshes in the FPMT, including Nalanda's abbot. He is born 1939 and entered Sera Jey as a teenager. He fled Tibet 1959 and continued his Buddhist philosophical studies at Buxar in north India and then helping to reestablish Sera Monastery in South India. 
In 1968, he received the full-ordained vows from His Holiness the Dalai Lama. In 1982, he was honored with first position of Lharam Geshe degree. He was appointed abbot of Gyume Tantric College 2005 and of Sera Jey 2012. 
This is the first time that we are honored to receive Khensur Rinpoche Lobsang Delek and we warmly welcome the public to attend the teachings and the Jenang, which are organized on donation basis.
The teachings and Jenang will be translated into

English

and

French & Spanish.

You can follow the lojong teachings live by using any of the following links: 
Finding the text
There are many versions of Geshe Chekawa's Seven Point Mind Training. Khensur Rinpoche will use Phabongkha Rinpoche's version.
We cannot provide this version for copyright reasons, but invite you to find the English version in the book Mind Training Like the Rays of the Sun or online.
There is a somewhat shorter version in English, French and Spanish translated by Lotsawa House and kindly offered online. Please consult the links below:
English text from Lotsawa House
French text from Lotsawa House
Spanish text from Lotsawa House
Schedule:

01/09: 19:00 – 21:00  Lojong teachings
02/09: 15:00 – 17:00  Lojong teachings
03/09: 15:00 – 18:00 Green Tara Jenang
No registration is required.
For questions, please email to events@nalanda-monastery.eu