Every Saturday in June, 2022, at 9am
Create the causes for long-life for animals, oneself and others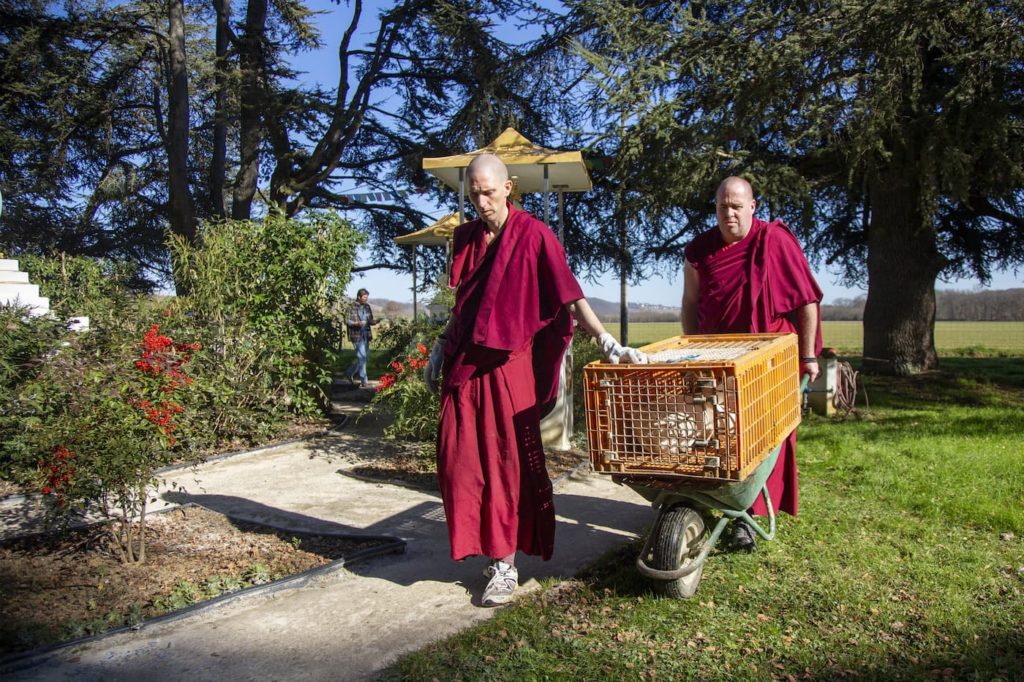 Please choose "Animal Liberation" in the dropdown menu & specify the names for special dedication.
"Where there is a mind, there are feelings such as pain, pleasure, and joy. No sentient being wants pain; instead all want happiness. Since we all share these feelings at some basic level, we as rational human beings have an obligation to contribute in whatever way we can to the happiness of other species and try our best to relieve their fears and sufferings."
– His Holiness the XIV Dalai Lama
Overview
Inspired by Lama Zopa Rinpoche, Nalanda has saved more and more animals practicing the Animal Liberation, which include extensive prayers and dedications. Supporting animal liberations creates the cause for long life for the animals, for oneself, and for those to whom the prayers are dedicated. There are enormous benefits generated from supporting animal liberations and prayers for long life.
Schedule
Every Saturday in June at 9am at Nalanda Monastery.
Support Us
If you wish to support liberating animals so the monks can save animals who are in danger of their life, you can make a donation at nalandamonastery.co/uk/giving
and you can mail your special dedications to nalanda.tendar@gmail.com