The Lotus-Born Is Coming ✨
Creating the causes to have
Padmasambhava Statue
at Nalanda
As you might know, Lama Zopa Rinpoche has always expressed the importance of continually developing Nalanda Monastery's facilities and programs in order to create a major seat of monastic learning in the West and accommodation for an extra 100 monks – nowadays we're around 27 monks only.
To achieve this, a 15-year master plan has been designed back in 2011 to skillfully develop Nalanda's land and cater for its foreseen growth.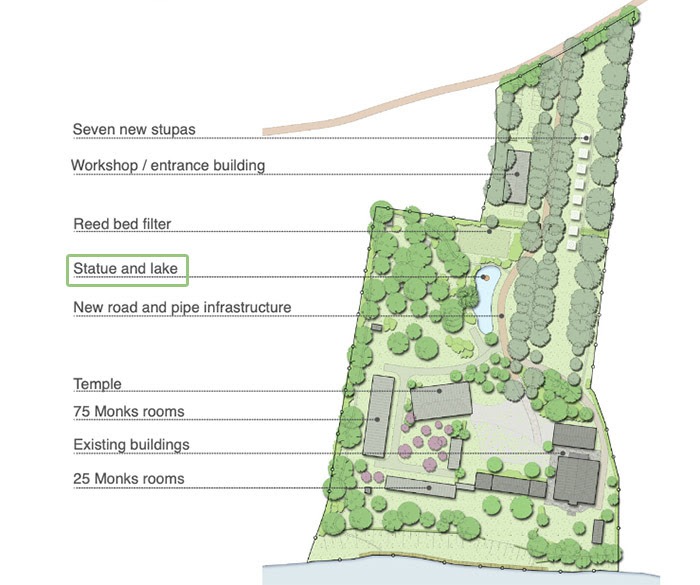 Several projections from the master plan were successfully completed, such as:
New building for 25 monks (nowadays it's full!)
Infrastructure with new road, pipe system, heating system and the lake
Eight stupas near car parking
Back in 2011, Lama Zopa Rinpoche suggested that it would be good to have a Padmasambhava statue on our lake. For long time our focus was on other projects and the statue did not happen. However, in September 2020, when three Nalanda monks visited Lama Zopa Rinpoche in Kopan Monastery during the lockdown in Nepal, the Padmasambhava statue came up again!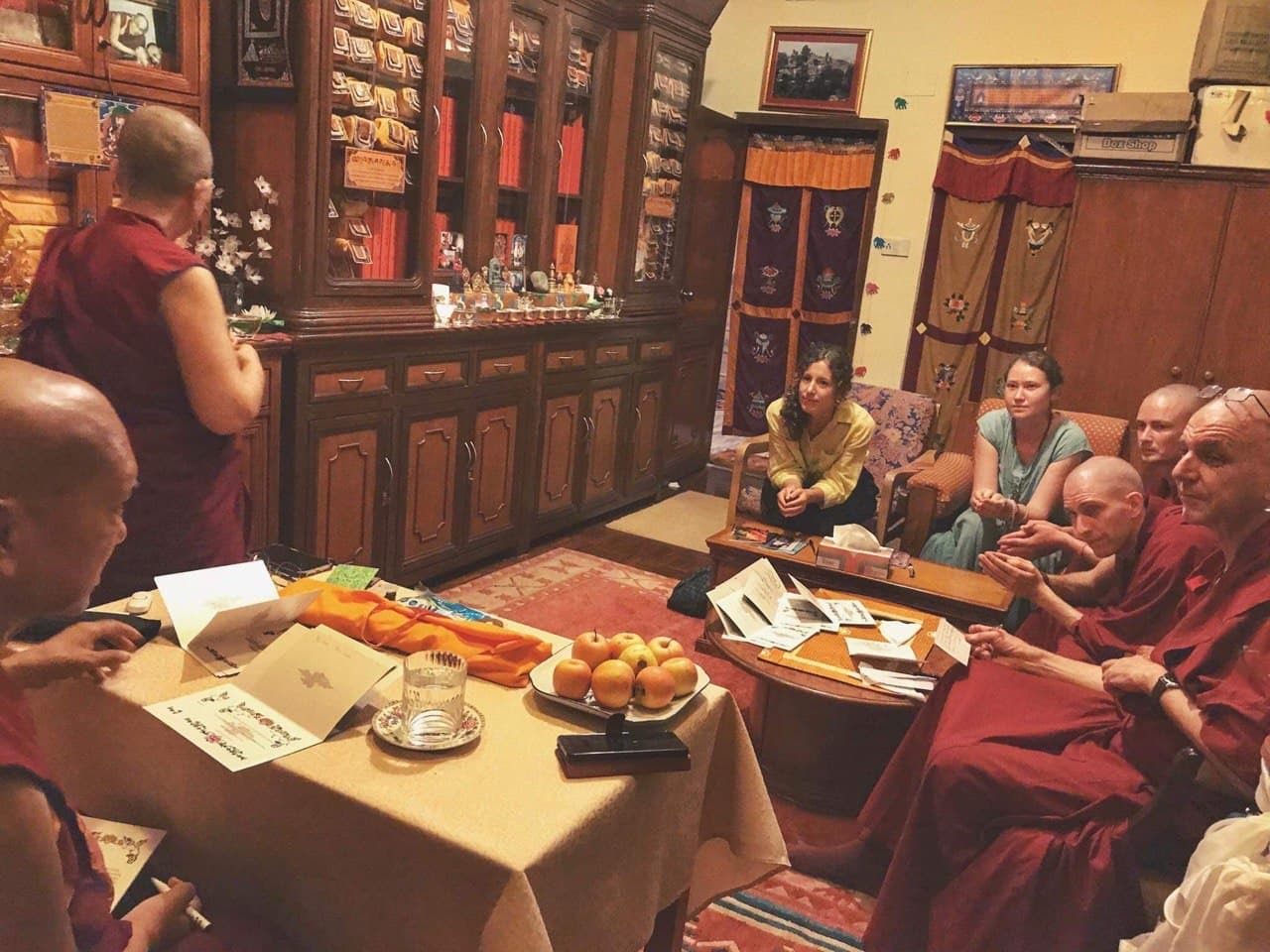 Rinpoche advised to get the same Guru Rinpoche statue as the FPMT center at Kangaroo Island in Australia has, made by the same artist. Unfortunately, this artist was retired in the meantime and could not accept the job, so we found the cousin of Nalanda's artist Sonam, – called Yangba Sherpa.
Also Rinpoche changed the advice in getting a sitting Guru Rinpoche statue, life size. Rinpoche also added the following instruction:
'Please make the best quality as possible – the life tree made very well, and the mantra's, etc.. For the different mantras for the life tree, if not enough room can be done on paper and applied to the life tree… all real gold mantras'.
The statue will be 1.82 meters in height. Very visible to everyone who visits Nalanda, everyone who walks or drives up to the main buildings will pass the statue on the lake.
We are very grateful for Yangba Sherpa for his kindness to make the statue. As his cousin Sonam lives for more than 10 years at Nalanda, he intends to make the statue for a good price, without personal profit and the best quality.
The total project cost is 45,000 euros. This includes making statue from scratch, gilding it with 24-carats gold, shipping it from Nepal to France, tax, filling it with mantras and life tree, building platform and the roof.