Celebrating Buddha's descent from God Realm of Thirty-three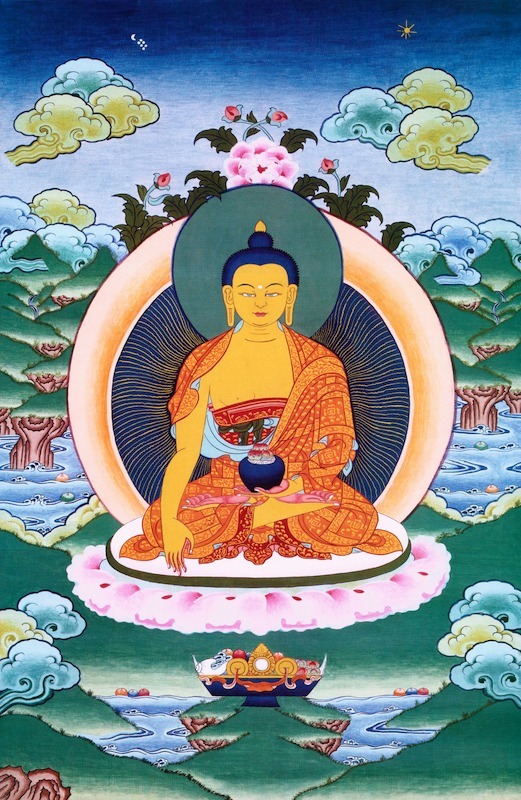 Are you ready for Lhabab Duchen?
We are fast approaching the auspicious merit-multiplying day of Lhabab Duchen which commemorates Buddha's descent from God Realm of Thirty-three.
Lhabab Duchen, which is on November 15 this year, is one of the four great holy days of the Tibetan calendar. On this day, the karmic results are multiplied by 300 million times, as it commemorates Buddha's descent from God Realm of Thirty-three
Click here to find Lama Zopa Rinpoche's advice for Lhabab Duchen.
Overview
Why is it special? Because this day celebrates Guru Shakyamuni Buddha's return to Earth from the God Realm of the Thirty-Three and as a merit multiplying day, the karmic results of actions done on this day are multiplied 100 million times! What a precious opportunity to fill up our stores of merit and progress on the Path!
There are many practices one can do to take full advantage of the opportunity of this day. Particularly here at the monastery, there will be several activities :
Schedule
Some of the planned activities are:

Animal Liberation Puja ⏰ 2pm 📌  near big stupa
Recitation of Vajra Cutter Sutra ⏰ 5pm 📌  big gompa
Recitation of Sutra Remembering the Three Jewels ⏰ 5pm 📌 big gompa
Guru Puja with Tsog ⏰ 7pm 📌 live-streamed
And you are invited to be part of this special day too!  🎉
All times are CET.
Feel free to join us for any part of the program either online or in person!
P.S. If you also want to join us for the special Lhabab Duchen's lunch, please contact kitchen@nalanda-monastery.eu mentioning your name, number of people and preference (vegan/vegetarian).
Support Us
If you would like to contribute towards extensive offerings for this Guru Puja, click on the Donate button, and then specifying that it is for Lhabab Duchen and the names for the special dedication.
You can also contribute towards Animal Liberation Puja on Lhabab Duchen, using the same donation form (click here) and selecting "Animal Liberation" in the drop-down menu.
Live Stream – Lama Chopa & Tsog
Tuesday November 15, 7pm (CET)